Sewage Backup Cleanup in Santa Cruz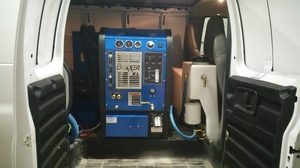 Discovering a sewage backup into your home can seem like nothing but a huge mess, but when you hire 911 Restoration of Santa Cruz, their technicians will show you how to turn the situation into a Fresh Start.
In Santa Cruz and Watsonville, just like anywhere else in the world, plumbing issues and sewage spills can occur on a moment's notice. To help you as soon as one happens, the office is open 24/7/365 to take calls from property owners in need of emergency sewage cleanup services.
Repair techs guarantee to arrive within 45 minutes of receiving your call ensuring that you never have to wait for sewage restoration to take place. Call us at 831-216-1088 and allow us to offer you a free visual inspection.

When property owners find themselves dealing with this messy situation, they can call the IICRC certified professionals to implement the procedures necessary to remove the sewage from your home or business thoroughly.
It is essential o not try to attempt a sewage cleanup on your own, especially if you do not have protective clothing or the correct cleaning equipment. The repair techs have the gear needed to deal with a sewage backup safely, including hazmat clothing, drying technology, and waste removal equipment.
Bacteria and other toxins can be found in black and grey water, and our team wants to make sure that no one on your property comes into contact with that material. So, call us today, and we will start the restoration process by providing the property owner with a free visual inspection.
Keep Safe During a Sewage Overflow
Our professionals are qualified to repair all aspects of the sewage water damage, because we want to make sure your property is correctly sanitized, disinfected and rid of all traces of sewage odor.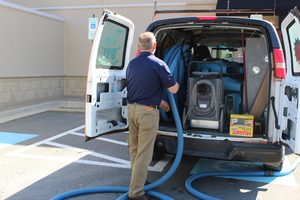 Floods of all kind can be damaging, especially if it involves sewage, so our licensed, bonded and insured teams strive to resolves all plumbing issues right away.
Customers can trust in our extensive experience dealing with sewage spills and should know that we are trained to handle ruptured hoses, pipe bursts, plumbing leaks and mold infestations, which commonly arise out of sewage overflows.
The technicians offer property owners free home inspections so that you can get fast information about the sewage backup without taking any financial risk. We will do everything to help you avoid putting your health at risk and stay safe during the sewage cleanup process.
Always make sure to stay away from the wastewater, because it contains toxic substances filled with bacteria that can cause illness upon contact. It is best to keep all people and pets out of the affected area until the sewage restoration team arrive.
The experts will conduct plumbing repairs, water removal, and mold decontamination to ensure no further problems can arise from overflowing toilet water.
It is crucial to the entire water cleanup company that your property is quickly restored to the clean environment you know and love, so call us today and let us give you the peace of mind you deserve. Call us at 831-216-1088 and see how we can help.

Trusted And Experienced Sewage Restoration Services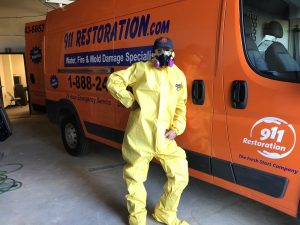 The highly trained technicians at 911 Restoration of Santa Cruz understand that when it comes to handling sewage backups, it is crucial to get to the scene of the incident quickly.
The office is open around the clock so that crew members can spring into action on a moment's notice.
The customer's well-being is always the priority in these situations, and we will prove just how dedicated we are to ensuring your safety. Staff members will stay on the phone with you to answer any questions you have and calm your concerns while you wait for technicians to arrive.
We understand the inherent problems that come with a clogged sewer line cause and how to handle the sewage cleanup procedures, all while keeping you safe in the process.
Part of providing excellent customer service means assisting you with whatever you need, including filing your insurance claim. Staff members will go over your insurance policy with you to help you figure out your coverage and start the claim.
911 Restoration is known for their competitive, affordable prices and ability to work with all major insurance companies. So, call us the moment a sewage backup occurs in your home or business, and we will arrive shortly to give you a Fresh Start! Call us at 831-216-1088

Serving the communities of Carmel Valley, Greenfield, Seaside, Soledad, Los Gatos, King City, Soquel, San Juan Bautista, Santa Cruz County, Big Sur, Brookdale, Carmel by the Sea, Chualar, Jolon, Lockwood, Moss Landing, Mount Hermon, San Lucas, Spreckels, San Jose, San Martin, Aptos, Aromas, Castroville, Del Monte Forest, Marina, Davenport, Salinas, Watsonville, Ben Lomond, Felton, Monterey, Santa Cruz, Boulder Creek, Freedom, Morgan Hill, Swanton, Capitola, Gilroy, Pebble Beach, Scotts Valley, Carmel, Gonzales, Pacific Grove, Prunedale  and surrounding area.