Mold Removal Marina
Dealing with a fungal infestation in your home is something you should never attempt to clean up on your own, instead call the mold removal Marina professionals at 911 Restoration of Santa Cruz and they will provide you with comprehensive services, such as:
Water damage restoration

Moisture extraction

Thorough drying techniques

Sanitization

Spore removal

Drywall replacement

Vapor Barriers

Air filters and purifiers

Mold testing

Cleanup services

Vacuuming
When you come across mold growing in your household it is important to act quickly, and in order to provide you with the most fast and efficient service possible, our operators stay available 24/7/365.
This around the clock accessibility makes it easy for homeowners to schedule an appointment to get our IICRC certified mold removal Marina team to your home at your earliest convenience.
As soon as we arrive on the scene we will provide you with a free visual mold inspection, ensuring that everyone understands the the extent of the damage.
We are licensed, bonded and insured to implement top of the line services that deal with both mold removal and water damage removal, so call our mold removal Marina staff today.
We Do Everything Necessary To Minimize The Chances Of An Infestation
With all of our years of experience in the home restoration industry, our mold removal Marina technicians know that when an emergency involving water occurs, it is necessary to act quickly.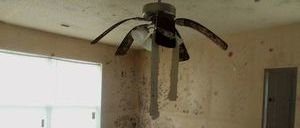 The longer water sits on a surface, the greater the chances are that mold may infest the property and seep into areas of the home unbeknownst to you.
In order to maintain the structural integrity of your home, our mold removal Marina agents uses comprehensive water extraction, mold eradication and drying techniques that get the household dry and cleared of any moisture.
When you hire us, you can be confident in the fact that we will properly and thoroughly get your home free of all fungal particles, so call us today!
Our Fungus Cleanup Pros Will Be There To Help You From Start To Finish
Getting your household free of all mold and fungus is as important to our mold removal Marina specialists as making sure that your mental wellbeing is in tact throughout the entire process.

We make sure to provide you with the best fungus extraction in the industry, as well as always providing you with excellent customer service.
Our mold removal Marina pros set our standards very high when it comes to customer satisfaction, and are acutely aware of how you are feeling throughout the entire job.
We know it can be frustrating to suddenly know that your home is in need of professional fungus eradication, which is why take on all the responsibility.
With so many years implementing proper mold cleanup in all different types of homes, our mold removal Marina crew are experts in decontaminating any sized household.
Let us show you just how easy mold extraction and cleanup can be, and call our mold removal Marina unit at 911 Restoration of Santa Cruz today!