Mold Removal in Santa Cruz County
The natural beauty of the Santa Cruz community comes with one notable downside:
Mold.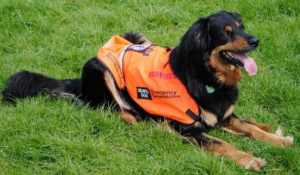 Between their proximity to the ocean and the risk of indoor flooding due to heavy rainfall, Santa Cruz, Watsonville, and the nearby communities are all prone to mold infestations. For property owners, unchecked mold can lead to costly structural damages and even major health concerns.
Fortunately, the mold remediation specialists at 911 Restoration of Santa Cruz are IICRC Certified and fully trained to find even the most tucked-away growths in your property. And they know how to remove mold from your home or business for good.
You can count on these technicians to perform total mold decontamination, including structural drying services. They don't just clean up the mold. They rid your home of any threat that the old mold could return.
If you've discovered mold in your basement, ceiling, drywall, or anywhere else in your home or commercial property, call us today. Our expert staff will remove both the problem and its cause, leaving your property in even better shape than before.
Comprehensive Mold Decontamination
Many property owners are understandably tempted to tackle mold removal on their own. They may even attempt a home remedy to get rid of mold and mistakenly believe that it did the trick. This is a mistake. The eye may no longer see a mold infestation, but that doesn't mean the threat is gone.
We understand why you might want to skip the potential cost of a mold remediation specialist, but you're bound to face even greater costs in future damages if you don't turn your problem over to an expert immediately. And at 911 Restoration, our staff works hard to provide comprehensive mold removal services at limited cost to you.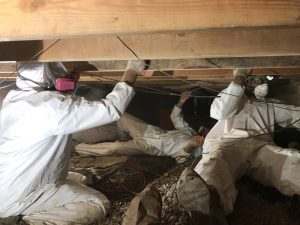 When the mold remediation technicians first arrive, they offer free inspection for property owners. They'll check your property thoroughly for signs of growth. They'll even take samples of what they find to a third-party laboratory for mold testing. Before the techs even begin the mold decontamination process, you will have a crystal clear understanding of what they found and what the risks are to your health and property.
The process for mold cleanup is just as comprehensive. The decontamination team will remove the mold and provide structural drying and dehumidifying to create a more hostile environment for mold spores, discouraging future infestations. They will even repair any part of your property that has been permanently damaged by mold colonies.
You do so much to keep your property in top condition. When the forces of nature threaten your best efforts, let 911 Restoration become a part of your maintenance plan. Call us today and let our technicians restore your home or business to the pristine refuge it once was.
Black Mold Removal For Santa Cruz
Mold damages more than just your belongings. Mold can damage you.
While you never want to live with any kind of mold in your house, black mold is especially toxic to humans. This particular type of mold produces mycotoxins and has been linked to respiratory issues, depression, and nausea, among other medical conditions. Oftentimes black mold appears as a slimy, green-black substance, though in dryer conditions, it has a more powder-like consistency.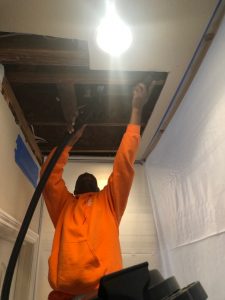 However, even if you can recognize it, you should stay away and leave it to the professionals to remove black mold. When you attempt to clean up the mold yourself, you release spores into the air and—ultimately—into your lungs as you breathe.
An expert remediation team like 911 Restoration knows how to handle mold removal without spreading spores throughout the property or increasing the risk of health damages. Even more importantly, they're trained to accurately identify every type of mold. Sometimes the mold that looks harmless to you actually packs a toxic punch . . . another reason why it's in your best interest to let the experts help you with mold inspection and decontamination.
Discovering mold on your property can make it feel like the entire space is tainted. A compassionate, knowledgeable mold remediation company can make your world feel healthy and new again.
Call us now and let us rid your life of mold once and for all. Experience the satisfaction of a Fresh Start.
Servicing the cities of Amesti, Aromas, Ben Lomond, Boulder Creek, Capitola, Carmel, Carmel Valley, Los Gatos, Castroville, Del Monte Forest, Felton, Freedom, Gilroy, Gonzales, Greenfield, King City, Marina Davenport, Monterey, Morgan Hill, Pebble Beach, Pacific Grove, River Oak, Soquel, Salinas, San Juan Bautista, Santa Cruz, Swanton, Scotts Valley, Prunedale, Soledad, Watsonville, and surrounding areas.