Mold Removal Watsonville
Once a fungus infestation has taken place in your property, you can simply call the mold removal Watsonville professionals at 911 Restoration of Santa Cruz and we will get your home cleaned up in no time.
Our mold removal Watsonville team is IICRC certified to provide you with comprehensive fungal eradication services, including:
Water damage restoration

Moisture extraction

Thorough drying techniques

Sanitization

Spore removal

Drywall replacement

Vapor Barriers

Air filters and purifiers

Mold testing

Cleanup services

Vacuuming
We act fast when we are called to remediate any type of mold issue, and encourage homeowners to contact us the moment they notice any sign of growth in their household.
In order to give your home the best chances of a full recovery, we make it possible for you to reach out to use virtually anytime, staying available 24/7/365.
So, call our mold removal Watsonville staff right away and we will provide you with a free visual inspection as soon as we get on the scene.
We Stop Water Damage From Causing A Mold Infestation
Through all their years of experience, our mold removal Watsonville technicians know to act quickly in situations involving water, and use comprehensive equipment that cleans up the water damage and mold growth that may have taken place.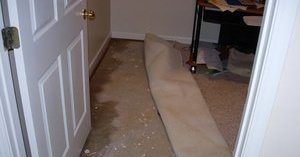 Our mold removal Watsonville agents use top of the line sump pumps, wet vacs, dehumidifiers, vapor barriers and air movers to clear out all the moisture and remove any trace of mold.
Mold spores only need a small amount of water to grow into an infestation, which is why it is so important to get all the moisture removed from the property.
If those living in the home inhale mold particles on a regular basis they may begin to experience health issues, such as wheezing, headaches, coughing, itchy eyes, sneezing and skin rashes.
Call the mold removal Watsonville specialists if you begin experiencing any of those health issues and we will go the extra mile to make your property a safe place to live.
We Make Sure Our Customers Get The Fast Mold Cleanup They Deserve
When you are in need of mold removal and water damage repair, we are your one stop shop for all your home restoration needs. Not only will our mold removal Watsonville pros provide you with fungus cleanup, but we will make sure you also receive excellent customer service.

Keeping our customers satisfied throughout this process is always our main goal, and when we are on the job, you can rest assured that we will stay dedicated to getting your home back in order.
Our mold removal Watsonville crew understands the sensitive nature of this type of home restoration situation, and make an effort to keep your emotional wellbeing in tact. When we are on the job, we will keep you feeling comfortable about all the work being done on your home
Call our mold removal Watsonville unit at 911 Restoration of Santa Cruz when you need expert help that is experienced in both water damage and mold infestation cleanup, and we will do whatever it takes to get you on the path to a fresh start.