Water Damage and Mold Removal in Monterey County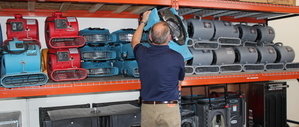 One of the largest concerns with any property is potential water damage. Water damage destroys flooring whether it be a porous surface like carpet or a wood laminate.
Besides the damage itself, mold is an additional complication that can have devastating effects if left untreated for too long. If you have mold in your property then don't hesitate to contact our mold removal experts today. To help ensure that you are as informed as possible, we walk you through some of the mo
st common pitfalls when it comes to water damage and mold removal on this page.
Our focus is on providing a timely and exceptional local service for the entirety of Monterey county. No matter what kind of restoration need you have, our team is ready to assist. We can handle everything from a water damage incident, mold removal, or even fire restoration. Don't hesitate to call our restoration experts today!
Why is Professional Mold Removal Needed?
Accumulated mold has a potentially devastating long-term effect to your building's structure. Mold that has accumulated will eat away at the organic materials that make up your property. T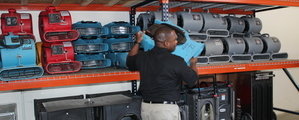 his includes but is not limited to organics like the drywall or the wooden beams within the walls or the ceiling. The weakening of these materials will in turn weaken the stability of your property and can result in thousands of dollars in repairs and replacements if left untreated.
In addition to compromising the integrity of your property, mold can also compromise the health of everyone residing in the property. At its most benign, mold can give a person headaches plus it also can create an odor that will make residing at the site unenjoyable to say the least. There are also some specific strains of mold such as black mold that can affect people more than even normal mold does. People who suffer from health conditions such as asthma are particularly at risk as mold grows in a damp or humid environment which will worsen the asthmatic conditions. For this reason alone, mold removal cannot wait.
Perhaps the most concerning aspect of mold damage is that mold is not always immediately obvious. This is where our mold removal experts step in. Starting with our mold inspection, we check for obvious mold indicators such as discoloration or crumbling drywall. In addition, we also check how far the mold has spread.
Mold can become airborne which is why standard cleaning can actually agitate and spread the the original mold site throughout the rest of the property. To help combat this, we work to contain the mold through the latest mold detection and abatement tools while using vapor barriers, containment measures, and air filters to neutralize the mold at the source resulting in a successful mold removal for our customers.
Water Damage Restoration in Salinas and Beyond
With the lingering damage of mold addressed, the focus turns to remedying impact of water damage to your property. Enough water can damage anything and everything within a property. 

Most aspects of a property are not water tight or water proof. This means that the water if given enough a time can seep under walls or through the carpet. By slipping under walls the water can warp the wooden beams that make up the wall. Even appliances can suffer if the water comes from a ceiling leak. Regard
less of the source, stopping the leak or flooding is the first step. Once the source of the water damage is stopped, water restoration can begin.
By utilizing the most advanced water extraction technology and drying equipment, we are prepared to solve any problem stemming from water damage. To help us accomplish this mission, we
make sure to guarantee that we will be at your property within 45 minutes of your emergency call. Serving the Monterey county area means that we can reach any city within the county in that time frame due to our focus on being your local water damage and mold removal experts.
Whether you live in Salinas or in Gonzales, we will be there for you. By delivering a localized approach in our service, we are never more than 45 minutes away from our customers. We combine our availability with our top notch team of experts, all who are licensed, insured, bonded, and IICRC certified and provide this service at an incredible value for our Monterey county area customers.
Proudly Serving Monterey County and the Surrounding Cities:
Aromas

Big SurCarmel
Carmel by the Sea
Carmel Valley
Chualar
Gonzales
Greenfield
Jolon
King City
Lockwood
Marina
Monterey
Moss Landing
Pacific Grove
Pebble Beach
Salinas
Seaside
Soledad