Water Damage and Mold Removal Carmel Valley
The water damage Carmel Valley team at 911 Restoration Santa Cruz want to be the company you trust to repair your home after it has been affected by a water disaster.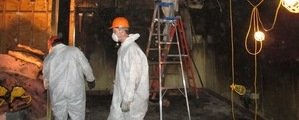 If you are a home or business owner, you can rest assured knowing that if your property is ever affected by a flood, leak or any other water disaster, the team will be able to assist you almost immediately.
When you contact our office, our staff will guarantee that technicians will be at your door within 45 minutes, ready to get to work.
All of our agents are licensed, bonded and insured to use comprehensive equipment that allows us to successfully mitigate any water disaster that comes our way. Our unit works with IICRC certified technicians who offer services for the following causes of water damage:
Comprehensive mold cleanup and water damage restoration

Crawlspace and subfloor cleanup

Washing machine ruptured hose repair

Water heater explosion cleanup

Flooded basement cleanup

Mold infestation removal

Mildew odor removal

Mold spore testing

Sanitization and decontamination after sewage backup

Leaky plumbing system repair

Pipe burst repair and cleanup

Faulty fire sprinkler repair

Replacement of soaked drywall

Water extraction and drying services
Our techs guarantee to arrive quickly and are willing to act fast, even if it is in the middle of the night. In order to best assist you, our water damage Carmel Valley specialists are available 24/7/365.
Our mold removal Carmel Valley experts never want to keep your waiting, especially if your situation involves water because the longer moisture sits on your property, the more damage sets in. Our staff always arrive at your property quickly, even if you call us in the middle of the night.
When you hire our professionals, you can be sure that we always bring our high-tech equipment, so we are ready to get to work immediately. Our mold removal Carmel Valley experts pride ourselves on our quick and efficient same day services. So, call our technicians today and let us show you just how hard we are willing to work for you.
You Can Trust Us To Clean Up Any Water Damage Or Moldy Mess
Our water damage Carmel Valley team has many years of experience in the water disaster industry, and we are very familiar with all the different techniques needed to make your home completely dry and clean in order to prevent permanent water damage and mold growth.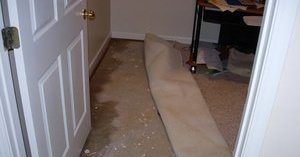 When mold invades your home it is incredibly important to get it out of the premises quickly. Not only does it make the home look dirty, but it can also have an effect on the health of everyone living inside the property.
When inhaled regularly, mold spores can take its toll, causing symptoms such as wheezing, asthma, coughing, skin rashes, headaches, itchy eyes, and sneezing.
Our mold removal Carmel Valley agents are qualified to remediate every level of infestation. Our agents are very thorough, so when you hire us you can be sure that every trace of the substance will be banished from your home.
Keep your family's health in tact is a priority of our water damage Carmel Valley specialists, so we want you to reach out to our mold removal Carmel Valley specialists if you even have the slightest idea that you might have fungus living in your household.
Our water damage Carmel Valley agents are trained to offer you all types of water extraction and flood cleanup services. Our specialists use powerful equipment and top of the line, innovative techniques to get your commercial or residential property back up and running again.
You can trust our mold removalCarmel Valley professionals to complete the job the first time around, so call our techs today and we will provide you with a free estimate as soon as we arrive to get the process started.
Our Water Cleanup Unit Will Treat You Like Family
Once we arrive on the scene of your water damage crisis, you can immediately calm down and relax, because our water damage Carmel Valley crew will handle everything from there on out.

Our specialists want to be your one-stop shop for all your water damage restoration needs, including mold renovation.
Along with combating the invasive moisture that has damaged your home, the main reason our team wants to get to your home so promptly after a water-related emergency is to ensure your emotional wellbeing. 
It can be very frustrating to learn that a seemingly avoidable situation is now going to require expert assistance and quite a bit of money. However, with our specialists on the job, you can finally have peace of mind knowing that not only will we get the job done right, but our techs will do it at an affordable price. 
Our experts pride themselves on offering some of the most competitive prices in the industry, and by always working with all insurance companies, big or small. Our mold removal Carmel Valley unit has so many years in the industry that they can assist you with everything, from the home reconstruction to help with your insurance policy. 
It can be confusing to figure out what type of water-based damage is covered or not, but the rule of thumb is that if it didn't occur from outside sources or negligence, then it is probably covered. Our agents will file your claim for you, making sure all the necessary information is submitted to get you the best coverage possible.
Our pros just want to make this whole ordeal as easy as possible, while being a shoulder to lean on from start to finish. So, call our water damage Carmel Valley techs at 911 Restoration of Santa Cruz today and we will get the process started for you right away.