Water Damage Felton
If your home becomes flooded due to a pipe burst, our water damage Felton pros at 911 Restoration of Santa Cruz are the company to call to make all repairs and restore your property.
To best serve the community, we make sure to be available 24/7/365, making it possible for homeowners to contact us literally the moment the water disaster occurs, such as:
Water Heater Explosions

Fire Sprinkler Damage

Main Water Line Leaks

Ruptured Hoses

Toilet Overflow

Leaky Shower Pan

Ice Machine Malfunction Leak

Home Flooding

Pipe Burst

Roof and Ceiling Leak

Washing Machine Leakage
We guarantee that our water damage Felton crew will arrive at your home within 45 minutes of receiving your call for help, no matter how late or early it may be.
Once we get on the scene, we will provide you with a free home inspection, ensuring that both parties completely understand the full extend of the damage. After it is determined what work needs to be done, our water damage Felton unit will begin services the same day they arrive.
Call our IICRC certified workers today and we will do whatever it takes to get your home back into tip top shape as soon as possible.
Reduce The Pressure In Your Pipes To Prevent A Home Flood
High water pressure in your shower may lead to larger water damage issues, which is why our water damage Felton techs wants homeowners to be aware of the stress that this type of pressure puts on your plumbing system.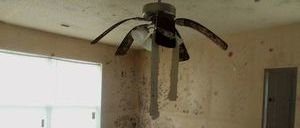 High pressure in your pipes can increase the chances of a leak from taking place, and can also deteriorate the lifespan of your plumbing.
The added pressure makes your whole system work harder then it has to.
You can control this by measuring your water pressure with a special gauge that check the levels and helps your pipes stay in good working condition.
Call our water damage Felton technicians if you notice problems with your piping, and we will do whatever it takes to get your plumbing system back on track.
Our Water Damage Pros Always Put Their Customers First
We make a point to calm down the homeowner as soon as we arrive on the scene and immediately make you feel comfortable with everything that is going to be done to their home.

Our main concern is that your wellbeing is in tact is, so in order to ensure that, our water damage Felton agents maintain constant accessibility.
This means you can call us any time to ask questions or voice concerns you may have about the work being done on your home, and we will do whatever it takes to make you feel better.
With so many years of experience working with different insurance companies, you can rest assured that our water damage Felton specialists know exactly how to communicate with your insurance company.
We will file your claim for you to help get you the best coverage, and we always offer the most affordable prices in the industry to keep your out of pocket expenses low.
Call our water damage Felton pros at 911 Restoration of Santa Cruz when you need the best water damage remediation services in the industry, and we will be there to give you a fresh start today.