Water Damage Greenfield
911 Restoration Santa Cruz is a water damage repair and restoration company with one goal in mind – provide you with a fresh start! Our water damage Greenfield team is trained, equipped, and ready to help you with technicians who are available 24/7/365.
We have nearly four decades worth of experience in helping homeowners resolve water disasters.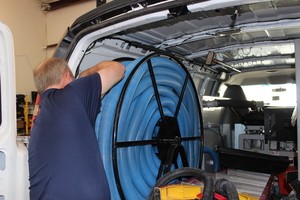 With the expertise that we've amassed, you can rest assured that you will receive comprehensive solutions for problems including:
Clogged gutters and downspouts
Roof leaks and water stains
Pipe bursts and plumbing concerns
Bathtub overflows and low pressure faucets
Hose ruptures or connector leaks on water-based appliances
Sewage backups
Fire sprinkler malfunctions
Mold growth
Whatever the issue affecting your home, expect 911 Restoration to offer you with on the day service that will get the problem resolved as soon as possible.
Leak Prevention Tips From The Professionals
911 Restoration's water damage Greenfield team is licensed, insured, and bonded to work on the various water damage issues affecting your home. We want to make your home safe and comfortable for you and your family in every way that we can.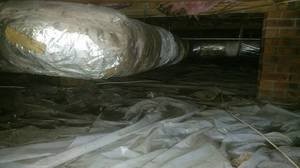 So aside from the quality repair and restoration services that you can expect from us, we will also provide you with helpful tips that can help you future water damage situations:
Keep a roof maintenance plan ready. At least twice a year (once during spring and once during fall), check your roof for any signs of damage like buckling, curling, or missing shingles. Have any damage repaired right away so you can avoid roof leaks.
Part of your roof maintenance plan should include cleaning the gutters. Cleaning the gutters will help you avoid clogging that can cause water to overflow and seep into the roof or the foundation of your home.
Have professionals check your plumbing system. Early detection of problem like rust, cracks, or leaks can go a long way in preventing pipe bursts and mold growth in the future.
Water damage can be a major hindrance to any homeowner. Often times, it can become a source of frustration, especially when the issue occurs without warning.
Water Damage Assistance That You Can Rely On
Stop water emergencies like roof leaks and pipe bursts as soon as they happen by allowing water damage Greenfield experts from 911 Restoration to provide you with the highest quality of water damage repair and restoration.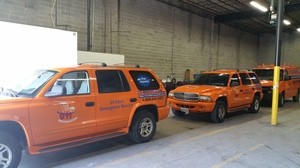 Our experts can patch up that roof leak, sewage backup, pipe burst, flood, or water heater leak and refurbish your home to look good as new!
When a pipe does burst, it's important that the problem be patched up right away so that any further complications like drywall flooding or mold growth are avoided.
To assist you in doing so, 911 Restoration will arrive on your property within 45 minutes of your emergency call. Once our team arrives on site, we will perform a free visual inspection that will help us pinpoint the source of the problem and help us determine the best course of action.
Our IICRC certified technicians will ensure that your home gets a fresh start! Give our water damage Greenfield team with 911 Restoration Santa Cruz a call and let us get your home back on track today!