Water Damage King City
These are the kind of problems that can get worse overtime, so it's best that you get in touch with the water damage King City experts from 911 Restoration Santa Cruz right away.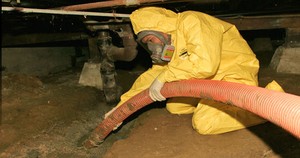 Water damage situations like pipe bursts and roof leaks can become severe headaches for any homeowner.
You can expect us perform a free visual inspection of your property so we can locate the source of the problem and so we can offer the best solutions to resolve it.
We will also check for any signs of mold growth and provide the necessary remediation services.
For your convenience, we will also work with your insurance company to help you file your claim and to provide you with the most affordable price to service you need.
Our technicians are available 24/7/365 to provide you with on the day water damage and restoration that will relieve your water damage woes!
Water Damage Repair and Restoration You Can Count On
Whenever a leak occurs and you need it patched up right away, our water damage King City team will respond within 45 minutes of your call to make sure that any further problems are avoided.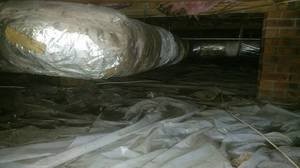 Among the many water emergencies that we can assist you with include:
Flooding
Roof leaks and ceiling stains
Sewage backups, bathtubs overflows, and running sinks
Hose ruptures and connector leaks on water-based appliances
Water heater leaks
Mold growth
Fire sprinkler malfunctions
Our water damage King City team will be using only advanced drying equipment to be able to extract water and remove moisture thoroughly. We can also handle disaster damage restoration, mold remediation, sewage backup extraction, and fire damage restoration.
When you need a fresh start after a water disaster like a roof leak or pipe burst, count on our team to be there for you!
Professional Water Damage Repair and Restoration
Our IICRC certified team is fully trained and equipped to conduct the highest level of water damage repair and restoration. When you need an issue taken care of right away, our water damage King City team will be there as soon as possible to being drying and cleaning.
We have over three decades worth of experience in handling various water concerns. Through our years of helping homeowners patch up all kinds of leaks, we can also provide you with a few helpful tips that can help you keep your home free from water damage:
Whenever you detect a problem with the pipes or other plumbing fixtures within your home, it's advisable that you get in touch with professionals to take a look. Early detection can reduce the chances of pipe bursts occurring in the long run.
Clean your gutters on a regular basis to prevent clogging.
Make sure you have any roof damage repaired right away to prevent leaks once it starts raining.
Know where you can turn off your home's main water main so you can shut it off should a pipe burst occur.
911 Restoration's team is always ready to lend you a hand in protecting your home from the dangers of water damage situations. Whenever you're in need of a fresh start, give our water damage King City team with 911 Restoration Santa Cruz a call for all the help your home needs to look like new again today!