Water Damage Restoration in Pacific Grove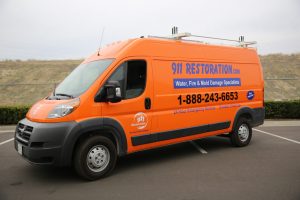 Being a property owner can be fun and invoke a feeling of accomplishment. It also carries a healthy amount of responsibility. No matter what type of property damage strikes, it's up to you to fix the problem. Fortunately, with water damage, you can get professional water damage restoration whether it's a ruptured appliance hose or a full pipe burst. That's why our IICRC certified technicians stand ready to roll 24/7/365 to work on any mold remediation or water damage restoration needed by our Pacific Grove customers. Whether you live in Pacific Grove, King City, Monterey, or another city in the Santa Cruz area, we guarantee to arrive within 45 minutes ready to work on your Fresh Start.
Mold only needs water damage to be around for as little as 24 hours to begin growing. The longer you wait to get professional water damage restoration, the more likely you are to need professional mold remediation services as well. When it comes to water damage, the trick is to get the water damage restoration process started as soon as possible to keep complications from occurring.
If you need mold remediation or water damage restoration be sure to call 911 Restoration for everything from mold inspection to flood cleanup. Call today to get the Fresh Start you need to move forward in the Santa Cruz area.
Water Damage Repair
Water damage repair is an involved process that is best handled by trained professionals. It may sound like a good idea to try to handle the water damage yourself when the affected area seems small. However, you have to be able to catch every wet spot. In addition, repairs are often needed with water damage, and that would be left to you if took on the project. If that doesn't sound like a good idea, then work with our IICRC certified technicians. We have combined our years of experience and ongoing training to develop and provide a perfected water damage restoration process to our Pacific Grove customers. 
Before unpacking a single piece of equipment, we start with a visual inspection. After we have finished our inspection, we can get to work. We only use the latest water extraction equipment and commercial dryers to get the property completely dried out for our Pacific Grove customers. To ensure our success, we use infrared cameras to verify our work. Once the property is dry, we can begin working on the needed repairs. If we found mold during the inspection, we also handle your mold removal before the repairs to prevent complications later on.
It's true that we address any necessary water damage repairs, but we also handle other repairs such as installation of sheetrock and flooring when needed. We believe in nothing less than a comprehensive approach for our Santa Cruz area customers, which is evident when the property is restored to good as new.
As soon as you suspect mold or notice water damage, call 911 Restoration immediately. We'll arrive within 45 minutes to begin working on your mold remediation and water damage restoration. Don't wait to get the Fresh Start you need to move forward in Pacific Grove.
Flood Damage Restoration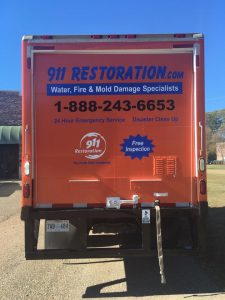 Flood damage restoration is needed more than property owners would like to thanks to potential pipe bursts and other sources of flooding. While a flooded basement is the most common example of flood damage, it's not the only area that can be affected by flooding. Regardless of the source, the situation requires nothing less than professional flood cleanup. Flood cleanup is our modified version of water damage restoration complete with an additional step. The water from pipes and other sources of flooding is often contaminated with materials ranging from dirt to raw waste. This results in the surrounding area becoming a health hazard for our Pacific Grove residents.
To address this issue, we use a combination of decontamination and mold decontamination to eliminate any bacteria or mold that may have developed thanks to floodwater. After completing this step we can work on our standard water damage restoration process. Once dry, it's time to wrap things up by handling any needed repairs to get back to good condition.
If you need emergency restoration services, then call 911 Restoration. Get the Fresh Start you need to begin anew in Pacific Grove.
Servicing the cities of Aptos, Aromas, Ben Lomond, Boulder Creek, Capitola, Carmel, Carmel Valley, Castroville, Davenport, Del Monte Forest, Felton, Freedom, Gilroy, Gonzales, Greenfield, King City, Los Gatos, Marina, Monterey, Morgan Hill, Pacific Grove, Pebble Beach, Prunedale, Salinas, San Juan Bautista, Santa Cruz, Santa Cruz County, Scotts Valley, Seaside, Soledad, Soquel, Swanton, Watsonville, and surrounding areas.