Water Damage Salinas
At an average rainfall of 13.26 inches a year, and a history of notable floods, the residents of Salinas can count on 911 Restoration Santa Cruz for all their water damage concerns.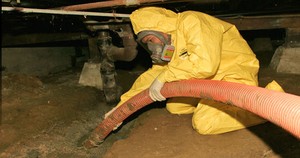 In our 35 years of experience, we have been able to overcome all types of floods from pipe bursts to storm-waters.
911 Restoration Salinas' efforts expand beyond home repair.
We are here to bring you our fresh start.
Our licensed, insured, and bonded team is here and available 24/7/365 to usher you into a better tomorrow.
Your renewed beginning starts when you call us. A response time of within 45 minutes, or less, means you will meet with a professional right away and receive same day service. Give our water damage Salinas team with 911 Restoration Santa Cruz a call today!
A Couple Causes of Water Disaster and One Solution
Flooding can occur one of two ways: either a pipe burst or storm-water floods your home. In both cases, the damage done to the home requires fast action because water makes its way to hidden areas in the home quickly.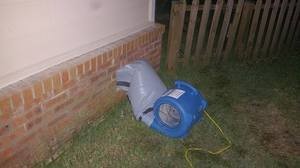 Crevices like subfloors and crawlspaces, once infiltrated by water, can trap humidity thus causing structural damage. Situations such as these are not limited to only floods.
If water-draining systems, such as rain gutters, cannot move water safely away from the home, then it can seep back into its pockets. We recommend that homeowners check their gutters often to ensure rainwater effectively moves away from the home.
Handling all this water is easy to professionals such as us because our IICRC certified team only uses industrial-grade water restoration equipment. Using wet vacuums, blowers, and dryers, we remove the water from your home, safely.
Water cannot hide from us when we use our infrared cameras. Detecting cool wet spots in walls and crawlspaces allows us to do a thorough job, which you can depend on. When you discover a leaking pipe or pooling water on your roof—call us, we know how to handle all of it.
Steps That Save Money in Water Restoration
Ongoing floods, from broken water lines inside the home, are mitigated by shutting the water off. This can help contain problem, so that water damage restoration keeps from becoming costly.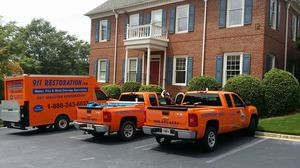 Furthermore, small leaks can become as costly as big floods, so homeowners should be on the look for mold or moisture that are signs of an ongoing leaks.
You can call us for a free homeowner's inspection, and we will be honest with you about any damage. Homeowners can trust that our restoration work is meticulous.
Ensuring every affected space is dry saves you money in the future because there will be no humid moist spots left to cause you mold.
On top of that, 911 Restoration is always up to date with the latest insurance policies.
The knowledgeable staff here knows what coverage you are entitled to, so we help keep insurances from offering you the lowest payout for restoration. We will even file the insurance work for you.
If your home is already taking on dirty water from a flood, then contact our water damage restoration Salinas team with 911 Restoration Santa Cruz today!