Water Damage Seaside
911 Restoration Santa Cruz wants to reassure Seaside residents that we have your back in all things having to do with water damage restoration. From a small appliance leak to a major pipe burst, we are there for you.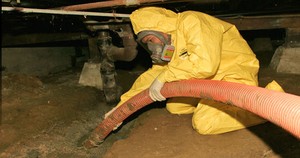 Our water damage Seaside team has what it takes to bring you a new beginning, fast.
In any emergency, we will be there within 45-minutes with same day service from technicians who are available 24/7/365.
Time reaction makes all the difference in not only the damage done by water to the home, but also to your mind.
The sooner we get there, the faster you can begin your fresh start.
If you need a company that values professionalism and transparency, then call us. 911 Restoration will be able to fix you right up.
A Seaside Water Remediation Story
On a clear day in Seaside, while the sun was shining and the sky was blue, a customer experienced a catastrophe she could never imaging happening: a pipe burst.
Fortunately, she called the water damage Seaside team at 911 Restoration Santa Cruz. Water damage experts were dispatched to her home and arrived within the hour.
The scene was hectic, but far from worrying as the water damage Seaside team is IICRC certified, which meant that we were prepared for what we were walking into.
As it turns out, she had a pipe under her sink that ruptured due to the heat. The water flooded her kitchen, which was designed with hardwood flooring. The water flushed down into her subfloor, and once saturated it started to pool.
We shut her water off, and began pumping water out while simultaneously using our blowers to quickly dry off the surface. It was good that we got there fast as we prevented major warping to her flooring.
After the water was out, we resealed the wood floors. The best part about the whole job is that it was covered by her insurance because flooding from a pipe burst is inclusive in homeowner's insurance.
Jeff Powell, owner of 911 Restoration Santa Cruz, was happy to get her back to fresh status because that is what he is all about, so if you are in need of water damage restoration then call us.
Seaside Safety Tips to Keep You Dry
Jeff knows that a dry mind is one that is at peace and happy. His water damage Seaside team at 911 Restoration wants to keep it that way.
"There are many ways in which homeowners can help themselves prevent water damage that are not expensive," he says.
Check the hoses on water-connected appliances often. If they show signs of being worn down, replace them.
Mark all the areas in your home where exposed pipes are laid, and check those areas for leaks.
Fixing a leak early on can make all the difference in the cost of restoration.
Ensure that water drainage systems such as gutters are not leading water back into hidden parts of the home.
The reason water damage can cost a lot is that is can go unnoticed for a long time. When water gets trapped in areas such as crawl spaces, it will evaporate and cause humidity that may weaken parts of the home.
But do not worry if you find water damage in your home. Call the experts at 911 Restoration Santa Cruz. Our water damage team has what it takes to get you back on track.
Call our water damage Seaside team with 911 Restoration Santa Cruz for a fast path on the fresh start for your home or office so we can get you back on track to normal today!