Water Damage Soledad
You can count on the water damage Soledad professionals with 911 Restoration Santa Cruz to provide you with a helping hand right away.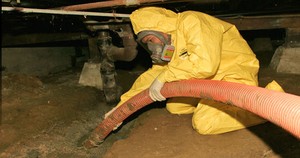 Water damage like pipe bursts and sewage backups can occur when you least expect them and can cause all sorts of problems for you at home.
Our technicians are ready trained and ready to work on any water emergency plaguing your home.
Through our quick response, we can help mitigate any further damage to your home.
You can also expect us to be available 24/7/365 to provide on the day service.
Water damage can strike in many shapes and sizes, and we have over three decades worth of experience in dealing with all of them.
Rest assured when our team works on the issue, you can always expect the highest quality of repairs and restorations that will give your home a fresh start!
How 911 Restoration Can Help With Water Disasters
Because of the potential problems that water damage can cause such mold growth, wood rot, and flooding, we need to be able to act fast. That's why 911 Restoration takes pride in our industry-leading response time of within 45-minutes.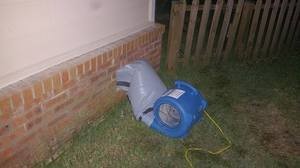 We offer comprehensive solutions that can help solve a menagerie of problems your home could be facing. Among the services that you can expect from us include:
Water damage repair and restoration
Sewage backup extraction and cleanup
Mold remediation
Flood and disaster damage restoration
Fire damage restoration
Our licensed, insured, and bonded water damage Soledad team has undergone rigorous training to provide top quality restoration work. Using the latest drying equipment, you can rest assured that your home will get back in shape in no time!
Professional Tips That Will Help You Protect Your Home
Water damage can occur when you least expect it and it can come in various shapes and sizes. With our experience, 911 Restoration has dealt with all manner of water emergencies like pipe bursts, sewage backups, and water-based appliance leaks.
While water damage can happen when you least expect it, preparing for them should help you avoid any major damage to your home.
You can expect us to conduct the necessary repairs and restorations to get your home back in shape. But before we go, our team will offer you with a few tips that will help you avoid water damage situations in the future. Here's what you can do:
Keep your gutters clog-free through regular cleaning – Clogging can cause water to seep into your home through the roof and foundation. Cleaning the gutters allows water to flow away from your home unobstructed.
Make sure your plumbing is taken care of – Inspect your plumbing and make sure your know where to turn off the water main. Check for any signs of rust, cracks, or breaks on the pipes. Have any issues repaired right away.
Inspect and repair your roof – Buckling, curling, or missing shingles are a danger because they leave your home exposed to water leaks. Replace or repair the shingles right away so you can avoid roof leaks.
Keep water-based appliances in shape – Check hoses on water-based appliances like the washer for any signs of wear and tear. Replace them when necessary.
For all your water damage emergencies and for more water damage tips, give our water damage Soledad team with 911 Restoration a call for help today!