Water Damage Restoration in Watsonville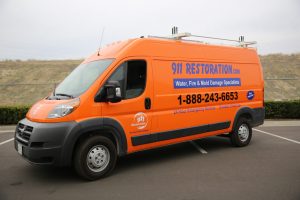 As a property owner in Watsonville, you're more familiar with property damage and how common it is than you would like. While it may come in many forms, the most common and troublesome is water damage. This is because nearly anything can cause water damage. It could be a ruptured appliance hose, ceiling leak, or even a pipe burst. Regardless of the source, the only solution available is water damage restoration. That's why our IICRC certified technicians are ready 24/7/365 to assist with any mold remediation or water damage restoration needed by our Watsonville customers. Whether you live in Watsonville, King City or another city in the Santa Cruz area, we guarantee to arrive within 45 minutes ready to get to work on your water damage restoration.
Mold only needs 24 hours to begin growing when water damage is present. That's why prompt water damage restoration is the difference between a simple process and one that requires additional mold remediation services. The faster you remedy your water damage, the faster you can restore the property back to good as new.
If you need mold removal or water damage restoration, then call 911 Restoration immediately. We'll be there in 45 minutes to deliver a Fresh Start to our customers in Watsonville and the surrounding Santa Cruz area.
Water Damage Restoration
True water damage restoration is an involved process that requires professional attention. You may think about trying to handle it yourself, but chances are you will be unable to completely dry out the property or handle the needed repairs. If that's you, then consider IICRC certified technicians to get the job done. At 911 Restoration, we have honed our water damage restoration process to perfection thanks to a combination of ongoing training and years of experience. Every single time, we start with our visual inspection before unpacking any equipment. Doing so ensures we understand the extent of the water damage, if mold is present, and what repairs are needed before we're done.
Once the inspection is done, we can get to work. We use the latest water extraction equipment and commercial dryers to completely dry the property out. A dry property is one that won't produce mold two months later. We go a step further and verify our work with infrared cameras to detect any wet spots our eyes may have missed. During this step, we also work on any needed mold remediation if mold was found during the inspection. After all of that is completed, we can work on your property repairs.
Besides repairing the source of the water damage, we also work on repairing other sources of damage. Some of our services include the installation of new sheetrock and flooring as needed. We offer these services as part of our comprehensive approach to getting your property back to good as new.
Call 911 Restoration immediately if you notice water damage or suspect mold. We'll be there in 45 minutes for our Watsonville residents to handle everything from mold inspection to flood cleanup. Don't wait to get the Fresh Start you need to move forward.
Flood Damage Restoration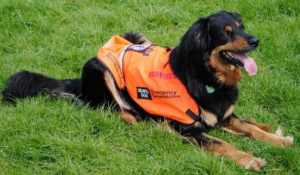 Leaking pipes or pipe bursts result in flooding. Thanks to how many pipes exist in the basement, a flooded basement is a common occurrence for property owners. When flooding occurs, the solution requires nothing less than flood damage restoration, also known as, flood cleanup. Flood cleanup is slightly different from water damage restoration by necessity. Floodwater contains additional material ranging from dirt to raw waste depending on the pipe in question. This means the water is a health hazard for our Watsonville residents.
We address this hazard by performing standard and mold decontamination services. The goal is to remove all traces of harmful bacteria and mold on the property before we move on to our water extraction and drying process. In some cases, we may do follow-up decontamination if its deemed warranted. At the end of the process, the property should be completely dry and safe for our customers in Watsonville and the surrounding Santa Cruz area. Once that's done, we can finish the job by performing any needed repairs.
Call 911 Restoration immediately if you need emergency restoration services. Don't wait for the Fresh Start you can depend on.
Servicing the cities of Aptos, Aromas, Ben Lomond, Boulder Creek, Capitola, Carmel, Carmel Valley, Castroville, Davenport, Del Monte Forest, Felton, Freedom, Gilroy, Gonzales, Greenfield, King City, Los Gatos, Marina, Monterey, Morgan Hill, Pacific Grove, Pebble Beach, Prunedale, Salinas, San Juan Bautista, Santa Cruz, Santa Cruz County, Scotts Valley, Seaside, Soledad, Soquel, Swanton, Watsonville, and surrounding areas.