Water Damage Restoration Santa Cruz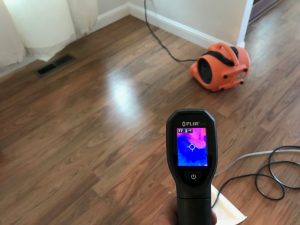 When water floods into your property, it does not merely contaminate the areas of your home that you can see. The moisture seeps into wood and other porous materials, making these areas susceptible to rot and mold.
The best way to prevent structural damage from occurring is by hiring 911 Restoration of Santa Cruz to implement emergency water damage restoration services.
Their highly trained technicians will get the flooding or leak situation under control quickly, starting with a free visual inspection to ensure that you know exactly what water restoration services need to be administered.
We want customers to feel comfortable calling us the moment they need flooding cleanup services, which is why our office is open 24/7/365. If you contact us in the midst of a flood, the water remediation techs will arrive on your doorstep within 45 minutes. Call us at 831-216-1088 and allow us to offer you a free visual inspection.

If moisture that sits for more than a day it will cultivate a mold infestation, resulting in structural issue and health problems for those inhaling the spores in the property. The IICRC certified technicians are trained to provide both water and mold restoration services.
So, if your home or business becomes overrun by water damage or a mold infestation, call 911 Restoration of Santa Cruz today and before you know it your property will be as good as new.
Flood Damage Restoration Experts
Santa Cruz receives frequent rainfall that can create water damage throughout your property either by seeping into the foundation or leaking through your roof.
Despite how the water damage is created, the flooding cleanup work needs to be implemented immediately to limit the destruction to the dry wall, ceiling, and textiles in your property.
Home water damage restoration includes removing all of the contaminated carpets and extracting the water from the premises. If the flooding is severe enough, the repair techs will pack-out your furniture and other items and store them for you until the restoration work is complete.
Once we finish the dry out, it is time for the reconstruction. The reconstruction work includes removing and replacing the wet dry wall, repairing pipe burst damage, and checking the property for signs of mold.
By providing our customers in Santa Cruz, Salinas, and Watsonville with schematic water damage repairs, we hope to prove how a flooding disaster can actually be a fresh start. Call us at 831-216-1088 and see how we can help.

Local and Inexpensive Mold Removal Services
When water damage is present in your home or business, the contaminated areas are automatically more prone to becoming affected by a mold infestation. Within 24 hours the first signs of mold can begin to develop, which is why 911 Restoration of Santa Cruz provides prompt cleaning services for mold.
The mold restoration specialists use industrial strength blowers and powerful pumps to remove water from the property and make it an uninhabitable place for mold to grow.
They will also address any water damage repairs that need to be made since water damage and mold go hand-in-hand.
We only work with certified mold remediation contractors, so you can have peace of mind knowing that you are working with the most qualified mold removers in the industry.
Our entire operation is locally owned and operated, ensuring that the technicians that work for us are aware of the wants and needs of the Santa Cruz community. From removing mold from carpet to cleaning up black mold growing in walls, you can count on 911 Restoration of Santa Cruz to provide you with the top-of-line mold service you deserve. Call us at 831-216-1088