Water Damage and Mold Removal Carmel
The water damage Camel team at 911 Restoration Santa Cruz is here for the residents of Carmel for all their water crisis concerns.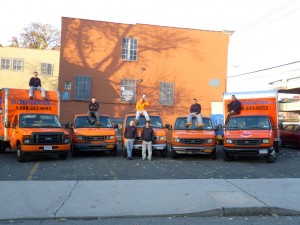 Water damage needs to be taken care of immediately to avoid additional damages and expenses, which is why our water damage Carmel team is on hand around the clock.
Faster is always better when it comes to water damage, so our mold removal Carmel pros will be there for you within 45 minutes with same day service.
Having the water damage Carmel techs standing by at all hours of the night is your best resource for mitigating damage done by leaks and flooding.
Our mold removal Carmel technicians never want to make you wait for assistance, especially when it comes to water issue, so our water damage Carmel pros are available 24/7/365, making it possible for homeowners to call us the moment they experience a problem.
Once our mold removal Carmel agents get the details of your situation, our water damage Carmel experts will be dispatched to your home, arriving as quickly as possible. It doesn't matter what type of issue you are experiencing, we know how to repair it and get your home dry. Our water damage Carmel pros are licensed, bonded and insured and work with IICRC certified technicians to implement the following same day services once we arrive:
Comprehensive mold cleanup and water damage restoration

Crawlspace and subfloor cleanup

Washing machine ruptured hose repair

Water heater explosion cleanup

Flooded basement cleanup

Mold infestation removal

Mildew odor removal

Mold spore testing

Sanitization and decontamination after sewage backup

Leaky plumbing system repair

Pipe burst repair and cleanup

Faulty fire sprinkler repair

Replacement of soaked drywall

Water extraction and drying services
Our mold removal Carmel specialists know what customers need, and that is a fresh start, a new tomorrow, and a better beginning. 911 Restoration Santa Cruz values professionalism, so trust that our water damage Carmel workers will take care of you every step of the way.
Give our mold removal Carmel technicians a call if water damage is on your mind, and our water damage Carmel specialists can get it out of your mental and out of your home faster than anyone else can.
Expert Tips by the Professional Water Remediation Team
The leading causes of water damage in America are ruptures and leaks that go undetected. The reason they are damaging is because water connected appliances can run with a leak, so homeowners never notice it until it is too late.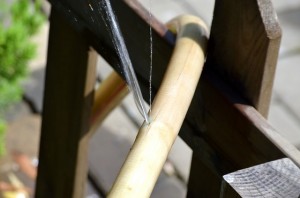 Homeowners need to be aware of how common  it is for ruptured washing machine hoses to cause instances of flooding. When you install a washing machines in your home, you connected it to the hot and cold water lines using rubber hoses.
These hoses attach to the faucets that are located behind the washing machine and once they are set up,  then they stay turned on from that point on.
Overtime the rubber hoses will deteriorate, especially since homeowners rarely think to replace them. The water is constantly running through the hoses at all times,  so the slightest crack or pin hole can cause a rupture. If this occurs while you are out of the home or while you are sleeping, then the water could leak into your home for hours before it is discovered.
The damage can be even worse if the water is hot when it floods your house, essentially steaming the entire area. Our water damage Carmel techs would like to provide you with advice that makes combating water damage before it starts a breeze.
Pipes that run in cabinets and by walls can be leaking, so homeowners should check them periodically.
Water appliances such as dishwashers should be checked monthly, and hoses should be replaced as needed.
Roof leaks will allow water to collect and become humid where it will allow mold to grow, so in the summer months they should be inspected.
If you discover a persisting leak, and notice water damage such as crumbling drywall, then call 911 Restoration because you are in need of our water damage Carmel team's services. Our mold removal Carmel specialists can fix you up fast and affordably, so give our water damage Carmel agents a call.
The Best Solution for a Water Remediation Carmel Customer
A Carmel customer was just minding his own business when all of a sudden his feet where met with a splash of water that seemed to be coming up from his living room carpet. In a panic he called 911 Restoration Santa Cruz.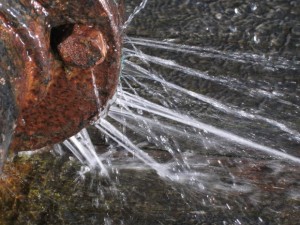 Our water damage Carmel pros got there fast, as his peace of mind was our number one concern. When our mold removal Carmel team showed up they knew exactly how to mitigate the disaster.
They found his water valve and shut it off. Then our water damage Carmel techs started to pump water out using our industrial grade vacuums. This helped limit the total cost of restoration efforts, as the only room affected was his living room, so it was contained to there.
As it turns out there was a pipe running underneath the floor that burst, and our mold removal Carmel agents were able to repair the pipe easily. Following the removal of the water was the need to rip out his carpet. The reason being is that the threads of the carpet are good at capturing moisture, which is exactly what mold needs to grow.
Moreover, underneath the carpet is a spongy pad that would be ideal for mold to start eating away at, so our customer understood our need to take it out. However, he was ecstatic to find out that we would be installing brand new carpet that was covered by his insurance.
It was a fresh start that we were happy to provide him, and it is one that we love to give to anyone who calls us. If disaster strikes you, call the experts at 911 Restoration.