Water Damage Restoration in Monterey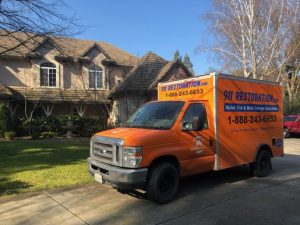 As a property owner in Monterey, you're more familiar with property damage and how often it can happen than you would like. More than likely, you also know that water damage is the most common source of damage. This is for good reason. Anything from a ceiling leak to a full pipe burst can cause a level of water damage that demands professional water damage restoration. That's why our IICRC certified technicians are ready 24/7/365 to handle any mold remediation or water damage restoration that's needed by our Monterey customers. Whether you live in Monterey or another city in the Santa Cruz area, we guarantee to arrive within 45 minutes ready to get to work on your water damage restoration.
It only takes 24 hours for standing water to start producing mold. While mold growth is not always noticeable at that time, it's still growing and spreading at that point. The longer you wait to address your water damage, the more likely you are to need mold removal services. Water damage restoration done promptly is the difference between keeping your restoration a simple one and making it harder than it needed to be.
When you need mold remediation or water damage restoration you can count on 911 Restoration to handle everything for you. Call today to get the Fresh Start you need to move forward in the Santa Cruz area.
Water Damage Company
Being a water damage company means that we know what it takes to get the property back to good as new. Needless to say it involves a lot more than just drying out the room. Our IICRC certified technicians have combined their ongoing training and years of experience to develop a flawless water damage restoration that delivers a Fresh Start every time. We make sure this remains the case by performing our visual inspection before unpacking any equipment. Our visual inspection helps inform us of the extent of the water damage, if mold is already on the premises, and what repairs will be needed.
Once the inspection is completed, we can get to work in earnest. The first thing we do is break out the latest water extraction equipment and commercial dryers to get the property completely dried out for our customers in Monterey. We refuse to cut corners, which is why we use infrared cameras to verify there are no wet spots left behind after we're done. These cameras can detect wet spots that our eyes alone are unable to see. Once the property is dry, we can begin handling the needed repairs. If mold was discovered during the inspection, we will take care of your mold removal beforehand to stop the possibility of complications in the future.
We address the necessary water damage repairs, but we also perform other repairs such as installation of sheetrock and flooring when they're needed. We believe in nothing less than a comprehensive approach for our Santa Cruz area customers, and don't stop until the job the property is restored to good as new.
As soon as you suspect mold or notice water damage, call 911 Restoration immediately. Our technicians will arrive within 45 minutes to start working on your mold remediation and water damage restoration. Don't delay in getting the Fresh Start you deserve.
Flood Damage Cleanup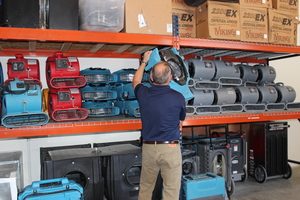 Potential pipe bursts and pipe leaks cause more flood damage than property owners would like. A flooded basement is the most common example of flood damage and represents a large enough problem that nothing less than professional flood cleanup can fix things. Flood cleanup is an adapted version of water damage restoration due to its additional step. The water from pipes and other sources of flooding is often contaminated with materials ranging from dirt to raw waste. This makes the surrounding area a health hazard to our Monterey residents.
That's why both decontamination and mold decontamination is needed to address any bacteria or mold that develops thanks to the rising floodwater. Once this step is finished, we can proceed to our standard water damage restoration process starting with extraction and drying. After the property is dry, we can work on your needed repairs.
Call 911 Restoration as soon as you notice the need for emergency restoration services. Take advantage of the Fresh Start that's waiting for you.
Servicing the cities of Aptos, Aromas, Ben Lomond, Boulder Creek, Capitola, Carmel, Carmel Valley, Castroville, Davenport, Del Monte Forest, Felton, Freedom, Gilroy, Gonzales, Greenfield, King City, Los Gatos, Marina, Monterey, Morgan Hill, Pacific Grove, Pebble Beach, Prunedale, Salinas, San Juan Bautista, Santa Cruz, Santa Cruz County, Scotts Valley, Seaside, Soledad, Soquel, Swanton, Watsonville, and surrounding areas.