Water Damage Monterey
Water damage is our specialty at 911 Restoration Santa Cruz. Northern California's cold wet winters are no match for our 35 years of experience. Monterey's coastal location means paradise can turn into a nightmare when a rainstorm hits.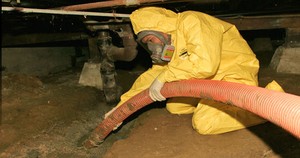 Don't let your paradise be ruined. We can tackle the most severe restoration efforts.
A response time of within 45 minutes
Available 24/7/365

Latest drying technology
Always put the customer first
Same day service
we can perform water damage restoration faster than a flood can spread.
Act fast when the flood comes and call our water damage Monterey professionals with 911 Restoration Santa Cruz and we can provide you with total restoration services today!
Water Damage Inspection, Flood Removal, and Building Safety
Rainstorms are the most inconvenient time to discover roof leaks, but no time is inconvenient for our Monterey restoration task force. Let us be there for you with our same day service. Rain or shine, we bring you peace of mind.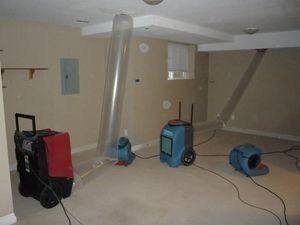 911 Restoration's home service includes a free inspection to better inform you of the cost and dangers posed to you. The faster the response, the better it is for the homeowner, and the better it is for the home.
We know storms come with flooding and high winds, which can knock power lines and shift the earth. We are equipped to safely navigate disaster areas.
Whether it is clear water or black water we can handle the situation with our contamination tests, dryers, and repair work.
Our restoration group is well versed in mitigation techniques that can save the homeowner a fortune. Besides responding quickly, doing something as simple as removing pools of water can prevent further structural damage, which would require further restoration efforts, thus saving the home owner money.
Saving the integrity of the home requires a keen eye for damage that our technicians have. For example, carpet flooring is more likely to pool water, whereas wood flooring will allow the water damage to move into the foundation of the home. Cost effective solution depend on knowing the difference.
Our 911 Restoration team has what it takes to ensure your safety.
Water Restoration, Insurance Hurdles, and Mold Removal
Our water damage Monterey team is IICRC certified. We are here to move you into the future in the face of water damage. Our restoration efforts are multifaceted.
No matter what the problem may be, you can count on us on ushering you into a tomorrow that is better than the day you called us. That is our fresh start guarantee.
We know that buildings all over Monterey are equipped and structured differently. So our water restoration knowledge spans across hardwood floors, tiles, and carpets.
911 Restoration efforts do not stop at the accident site. We are here to help in insurance matters as well. One third of Northern California's insurance damage claims are in regards to water damage. Our Monterey water restoration team is always up to date on insurance policies, so saving you money is easy.
Not all types of water damage are covered, so we can help you in your water damage claims. Reporting the right type of water damage (e.g. black water) can save the policy holder plenty of money.
It only takes 24 hours for mold to start growing after increased water activity. Our restoration efforts know where to look, and how to ensure that mold does not also take hold of your state of mind.
If your property is already taking on black water, then contact our water damage restoration Monterey team with 911 Restoration Santa Cruz for help today!