Sewage Backup and Cleanup
If you ever find sewage backing up into your home, call our 911 Restoration Santa Cruz sewage cleanup experts. On top of removing all the sewage, we will fix your plumbing issues.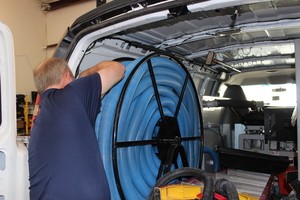 We offer all types of benefits and services, including:
Free water damage estimates
State-of-the-art technology
Affordable prices
Same Day Service
Available 24/7/365 Availability
In Santa Cruz, just like anywhere else in the world, plumbing and sewage backup problems can occur on a moment's notice. When homeowners find themselves dealing with this messy situation, they can call on the IICRC certified Sewage cleanup crew to implement the exact procedures necessary to thoroughly remove the sewage from your home.
Do not try to attempt a cleanup on your own, the Santa Cruz sewage cleanup pros have the gear to deal with a backup safely, including hazmat clothing, drying technology and waste removal equipment.
Bacteria and other toxins can be found in black and grey water, and our team wants to make certain that no one on your property comes into contact with that material.
Keep Safe During a Sewage Overflow
Our sewage cleanup professionals fix all aspects of the damage when a sewage backup occurs, because we want to make sure your home is properly sanitized, disinfected and rid of all water damage.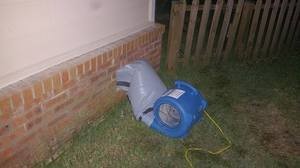 Floods of all kind can be damaging, especially if it involves sewage, so our licensed, bonded and insured teams strive to resolves all plumbing issues right away.
With 35 years of experience, we are trained to handle ruptured hoses, pipe bursts, plumbing leaks and sewage backups.
Our Santa Cruz sewage cleanup specialists offer our customers free home inspections, so that you can get fast assistance without any risk. We will do everything we can to help you avoid the health hazards and stay safe during a toilet overflow.
Always make sure to stay away from the sewage, because it probably contains toxic substances filled with bacteria that can cause illness upon contact. It is best to keep all people out of the affected area until the Santa Cruz agents arrive.
We undertake plumbing repair, water removal and mold decontamination to ensure no further problems can arise from overflowing water. Our sewage backup and cleanup Santa Cruz crew will quickly restore your home to a safe and clean level.
We Have Exceptional Experience in the Home Restoration Industry
Our sewage cleanup Santa Cruz technicians understand that when it comes to handling plumbing issues it is vital to get to the scene of the incident quickly.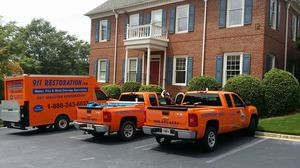 In order to meet these needs, we provide same day service available 24/7/365. We also guarantee to dispatch crews to your home within 45 minutes of your emergency call, so you never have to wait long.
The customer is always our first priority and we always put the client above the disaster. We understand the inherent problems that broken sewer lines cause and how to handle them, as well as keep you safe in the process.
When you're dealing with returning water, call our sewage backup and cleanup Santa Cruz crew immediately. We will get your home clean and fresh in no time!
We work with all major insurance companies and offer competitive prices in order to get you the lowest deductible possible.
If you discover sewage overflowing into your home, call the sewage backup cleanup Santa Cruz team with 911 Restoration Santa Cruz today!